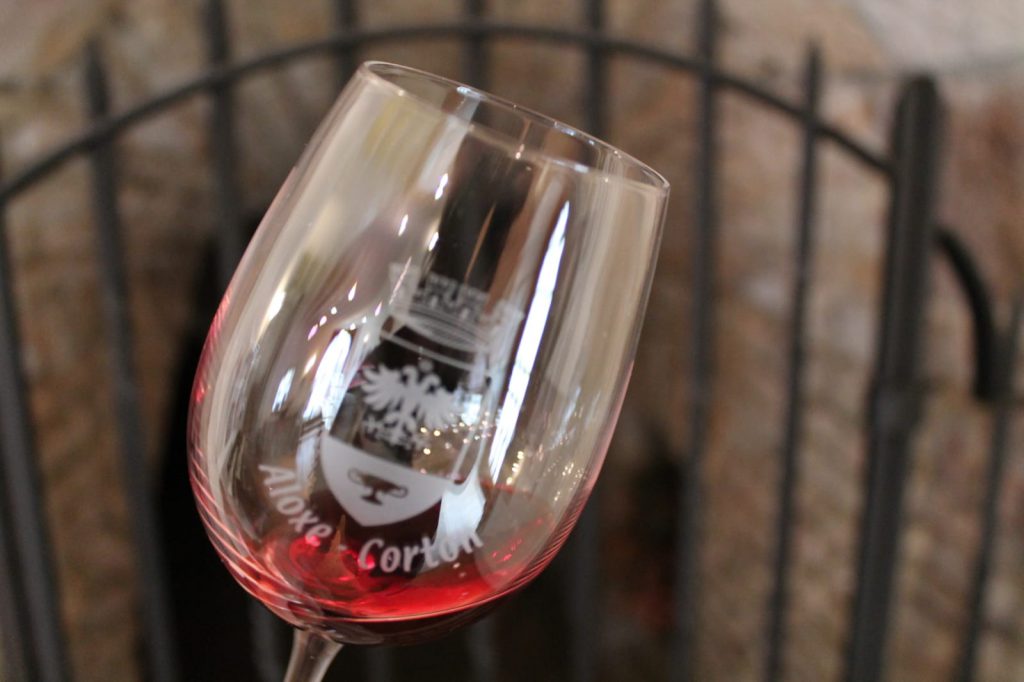 Aloxe-Corton's Cellar was created in 1975 by differents winemaker from the village to have common place in the center of the village. The cellar represents 5 domaines: domaine Chapuis, domaine Meuneveaux, domaine Colin, domaine Follin-Arbelet and domaine Poisot.
We propose to sale and to taste a wide range of red and white wines from the village and neighboring villages. We also offer advice on the wine, it's aging potential, food and wine pairings and explanations on the terroirs, the appellations of Burgundy, as well as basic tasting techniques.
Aloxe-Corton is a particular's village between the Côte de Beaune and the Côte de Nuit. The only village on the Côte de Beaune offering grands crus red, you will also discover it's famous grand cru white the Corton Charlemagne.
caveau.aloxecorton@gmail.com
Aloxe-Corton 21420, 1 Place du Chapitre
Open : April to November and public holidays
closed : December to March
Lundi : 10h à 13h – 14h30 à 18h30
Tuesday : Closed
Wednesday : Closed
Jeudi: 10h à 13h – 14h30 à 18h30
Vendredi : 10h à 13h – 14h30 à 18h30
Samedi : 10h à 13h – 14h30 à 18h30
Dimanche : 10h à 13h – 14h30 à 18h30